BCD Tofu is America's Original Soon Tofu Restaurant.
You can experience the wonders of Korean cuisine at the moment your soup arrives, bubbling in a hot-stone pot with our delicious side dishes, including Kimchi, one of the most healthy foods.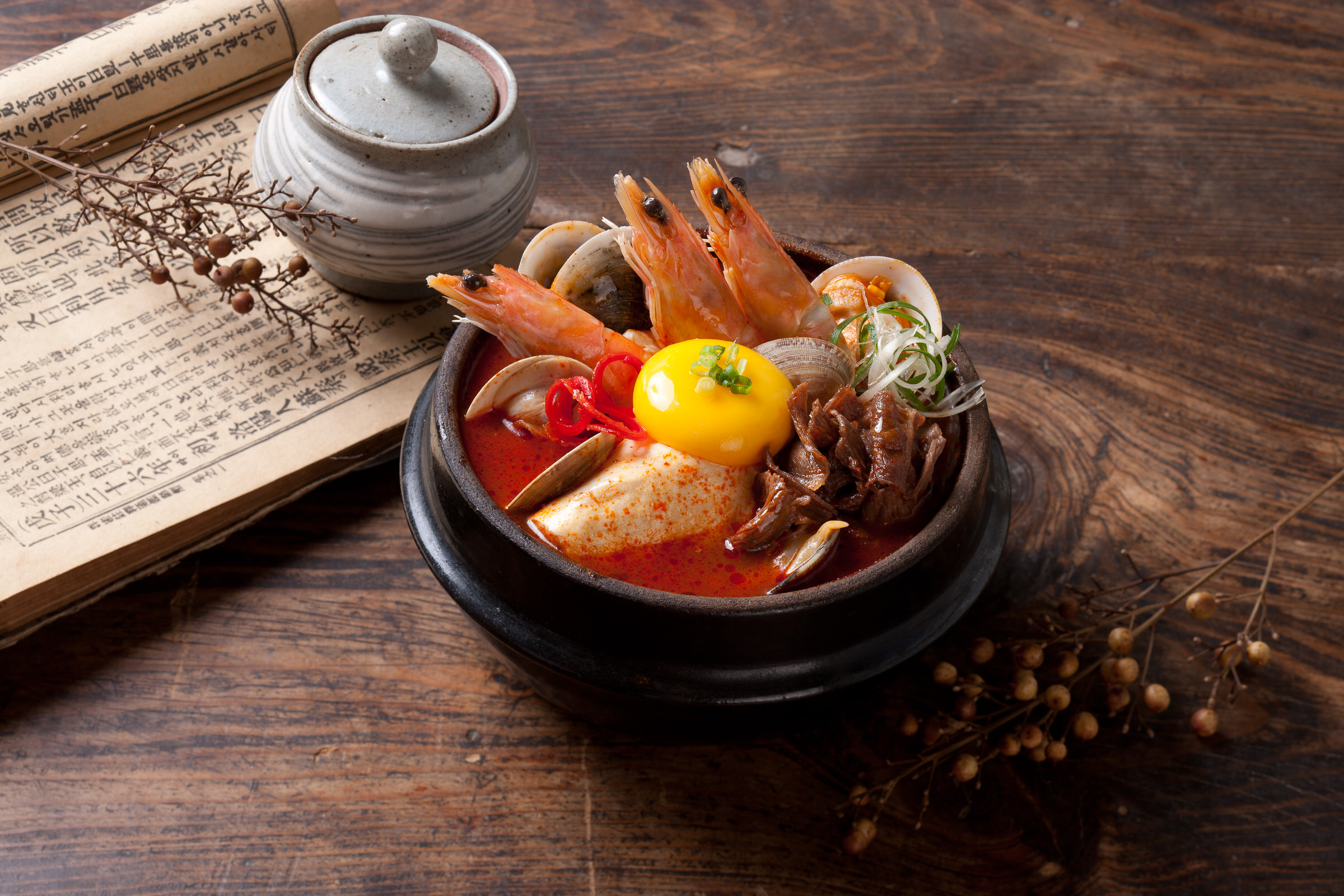 Experience our Assorted Tofu Soup that comes with beef, shrimp, and clam, served in a bubbling hot-stone pot.